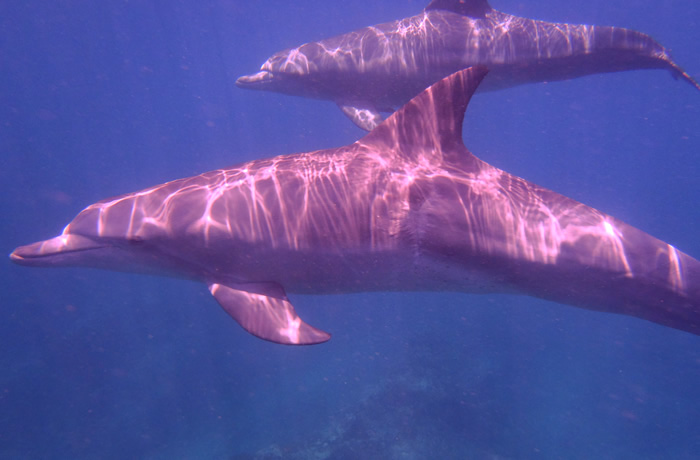 WESTERN COAST
Maximum: 6 PAXS
Pick up time will be advised upon request.

The dolphin tour is a half day boat excursion done on the Western coast where you go to meet these amazing mammals.

This is a private excursion with boat exclusivity for our customers and you can spot the dolphins, snorkel with them and we offer the photos and video of this amazing experience + the drinks on boat.

The dolphin tours is among the most requested trip proposed on the island, and what makes the difference when going out for this excursion with us, is that we provide a personalised service, where your guide will be with you in and outside the water, making sure that you are having the best time of your life with these wild mammals.


Testimonial:
It was a long-time dream to swim with wild dolphins and Eric definitely made it a once in a lifetime experience for us. We met him at le Morne where he brought us to our boat and we left for a beautiful day full of beautiful surprises. We first saw the dolphins swimming next to our boat, then with the good advices of Eric, we were told when and how to get in the water to swim with these amazing creatures. It was such an indescribable experience and we follow the dolphins, we saw them passing near us and it was great. After that we had a delicious home-made sandwich with chicken salad and combava with some refreshments and we went to visit the crystal in the middle of the turquoise water. It was such a wonderful day full of discoveries and all these thanks to Eric.
- Lucas & family [South Africa]