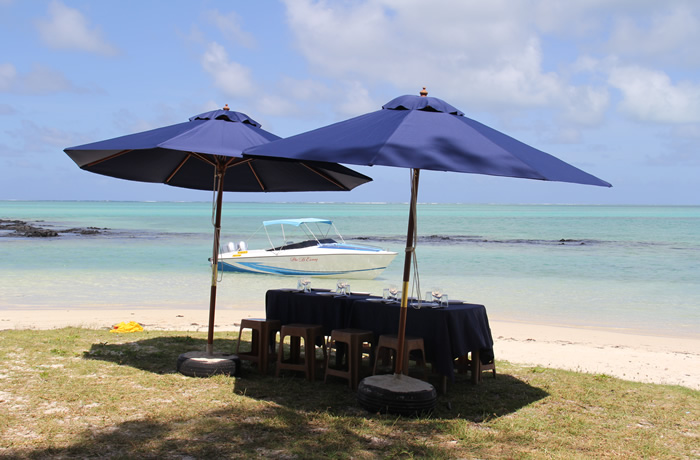 You are coming to Mauritius for the first time, you want to celebrate a lifetime events and you are looking for a special day out on the speed boat where you will have fun, chill out, relax and beneficiate from a wonderful service and have a fantastic journey with all the different options proposed below.
Our specials are designed for guests coming to celebrate a special occasion, which could be a wedding, a renewal of vows, honeymoon, wedding anniversary, birthdays or any special moment that our customer wish to celebrate and this will include all the different options proposed below:
Above mentioned full day private speed boat tour with barbecue lobster lunch.
Sparkling wine with snacks offered on boat.
Oursinade
Parasailing
Free pictures and videos
Testimonial:
We came to celebrate our honeymoon and we saw that Eric proposed a trip with a Special package and as we wanted our holidays in Mauritius to be a memorable one, we decided to book our trip with him and it was the best ever, the highlights of our holidays and we can confirm that it all exceed what we were expecting. We had an amazing day with Eric with all the different services mentioned and it was awesome. We will never forget this special moment and all the fabulous things that Eric shared with us. We had a wonderful trip with a beautiful lunch with lobsters, rhum tasting, fantastic accompanied snorkelling and so much more. This will stay forever in our heart and it was a pleasure to meet Eric, he really deserves to get known.
- Jean & Arianne [France]